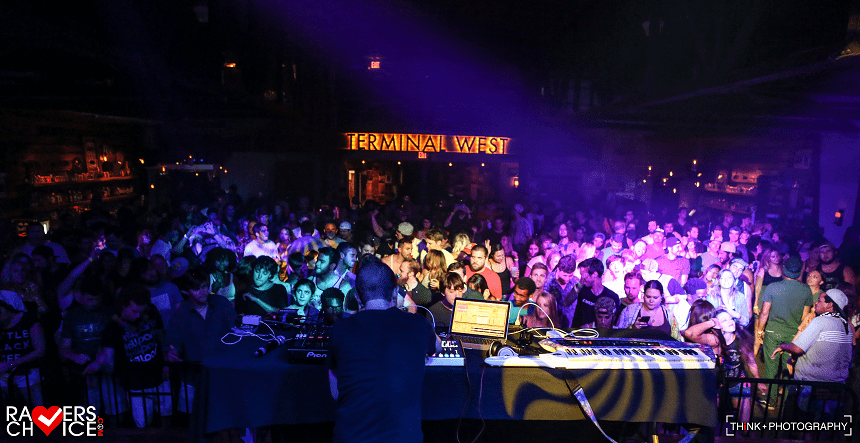 Kill Paris stopped out Terminal West in Atlanta on June 2nd and got the club going up… on a Tuesday.

Kill Paris set out to impress the vastly larger crowd in attendance than his previous performance at the venue with just his music. There was no elaborate stage set up for any light show or specifically interesting scenery used as a background but that's because it wasn't necessary.  Setting off on his mission with the track, "Arrival" from his latest album, "Galaxies Between Us" any doubts of his most recent album's success were silenced.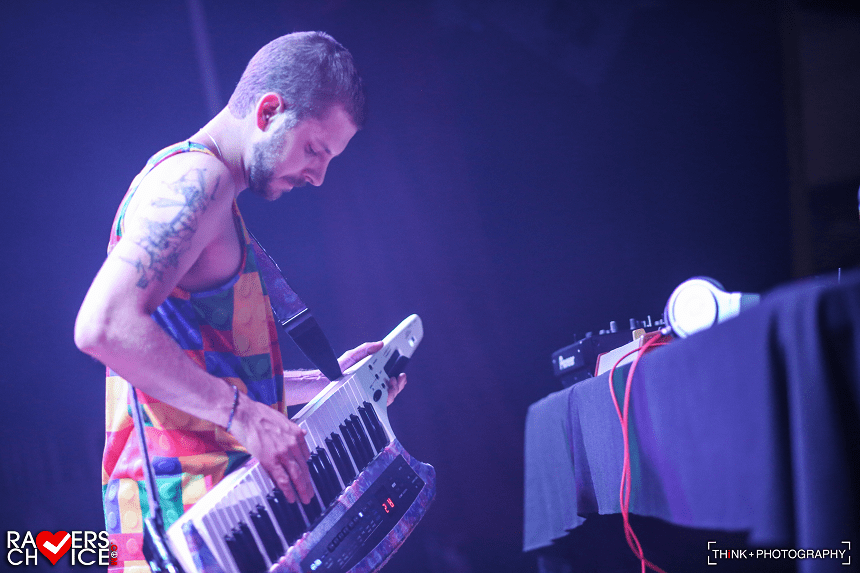 The set was true to Kill Paris' unique future and Electro-funk sound featuring many originals from the new album as well as the previous. He was also paying homage to iconic throwbacks like, "Play that Funky Music White Boy" and "Return of The Mack." However, those who may not have been familiar with the original versions of those songs were still drawn in due to his delightful mixing choices that made those tracks blend into the set seamlessly.  Along with those tracks, Kill Paris continued with some reworks of huge contributions to the genre like, "Smash the Funk" by GRiZ. Funk was the prerogative, but he also managed to support the vibe of the Atlanta crowd dropping some tracks that keeping it bass heavy. That's how we love it in ATL. On a technical note the only let down seemed to be a bit of a snafu setting up his keytar which left it on the sidelines for this performance. It was a bigger disappointment to the artist himself than the fans. While he provided more than we could ask for, he still intended to do a bit more. This is a testament to Kill Paris because you enjoy seeing an artist strive for perfection in their performance but through experience not let technical problems hinder the show. Instead he continued orchestrating a killer party for as long as he could only stopping due to venue restrictions. Overhearing candid conversations after the show there was no disappointment. It was just that familiar feeling of leaving from a good show no one wanted to end.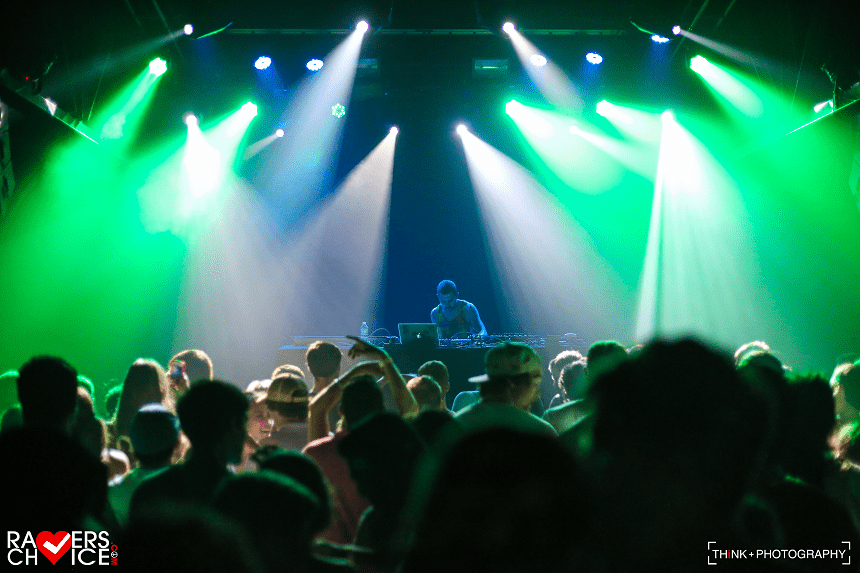 Kill Paris is evolving and his name, along with a few other well-known artists, are leading the charge for the revival and progression of funk in this electronic era of music. Having seen him just a year ago to now, that's clear; and it's uniting all kinds of music lover's together to support it. If Kill Paris comes to your town, any day of the week including a Tuesday, do yourself a favor and go check it out. The passion he has for his music and performances is more than evident. It translates to a fun fueled night for the fans. Despite the arrogance displayed by some in the scene, his humility is refreshing which he displayed at the beginning and end of the performance by making a point to shake hands with and thank everyone he could. Suffice it to say, the pleasure was all ours.