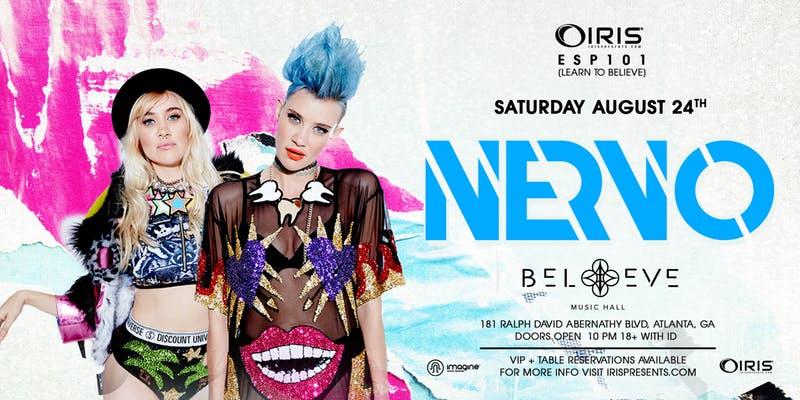 If you've been craving festival atmosphere lately but haven't had a chance to go to one, you have a great opportunity to catch some festival vibes at Believe Music Hall this weekend. Atlanta is about to be blessed by the presence of an Aussie duo, NERVO. Not only they are one of the best female electro house/big room DJs in the world, but they are also crazy cute af sisters! This insanely successful duo used to write tracks for other artists, but their talent was too big to just do that, so they decided to crush the boundaries and dive into a male dominant EDM field. Ever since then the girls were dominating dance charts across the globe, making even the most hardcore bassheads fall in love with them.
NERVO always brings insanity (in a good way) to the dance floor! From festival anthems that any raver knows, to mind blowing tracks, NERVO always have some tricks up their sleeves. As Tomorrowland veterans these chicks sure know how to get any crowd going. Incredible energy, favorite songs and dope visuals are all you need to boost your serotonin level, leaving you feeling euphoric. My humble advice: Don't miss this show! 
You can get your tickets here.