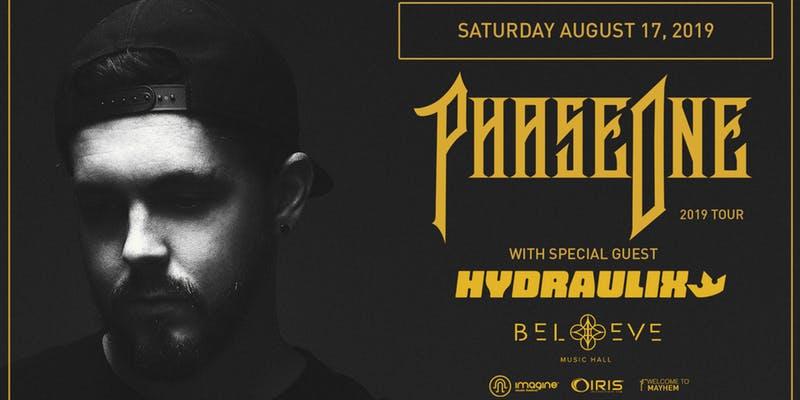 The fusion of bass music and metal has done nothing but flourish these past few years and the pioneer of combining guttural deathcore with face melting bass since the beginning has been the Aussie legend PhaseOne. His latest album, Transcendency, features tracks with djent lords Northlane and Periphery, Deathcore heavy weights Thy Art Is Murder, and even old school hip hop OGs Bone Thugs-n-Harmony.
  The Disciple producer brings nothing but pure heat in his mixes, and offers plenty of collabs with OG bass gods such as Virtual Riot, Figure, Barely Alive and 12th Planet just to name a few. Double dropping and chopping tracks with the presence of metalcore guitar, drums and vocals, brings an intensity not all producers and DJs are capable of mastering with the ease that PhaseOne has. He also brings a special guest, Sydney based bass lord Hydraulix whose sets are always unpredicted and versatile.
  So If you're in search for a set that rivals most metal shows, features a truly original sound, and brings the full energy that only dubstep can bring, then you better be at Believe Music Hall this Saturday, August 17th to catch PhaseOne tear the place apart! (Figuratively of course, don't damage the venue please) Tickets are on sale now!