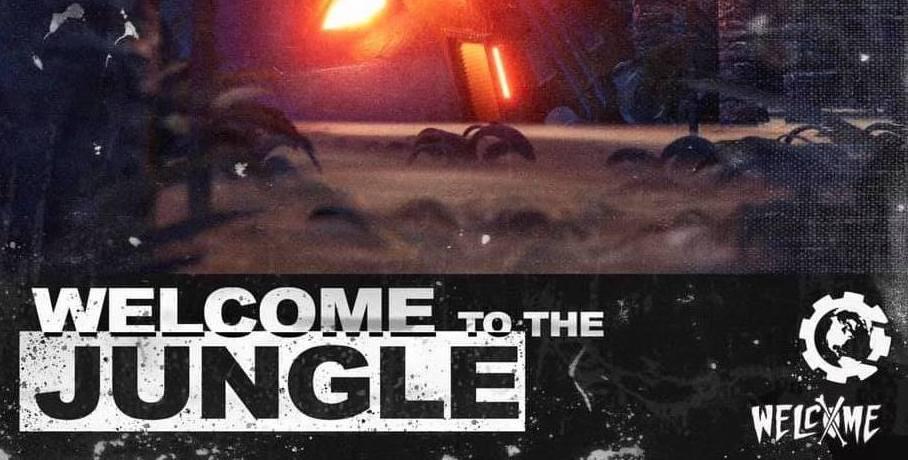 Christian Smith known as Crankdat never stops surprising his fans with the amount of hard work he puts into his production whether it's his heavy dubstep tracks or trappy jungle beats or his insane visuals and artwork. He just recently announced the amazing news about releasing his debut EP GEARWORLD through Kayzo's label Welcome Records. His touching and inspiring message sparked the new wave of interest and made old fans shed a tear.

Soon after releasing the track list for his EP, he dropped a first single "Welcome To The Jungle" featuring unforgettable vocals of Sara Skinner. "Welcome To The Jungle" is a milestone in his career and a beginning of a new phase. While Crankdat never ceases to amaze us with new bassline and dirty dubstep sounds his fans can rest assured that he stays true to himself.
His new track brings back the memories of his famous graves & Coolights – Say Things Re-Crank, the track that symbolized his growth and distinguished his own personal sound. "Welcome To The Jungle" is a mix of a mellow start with Sara Skinner's incredible voice and beautiful lyrics that completely fool you, making you think it's about to be a chill track that transitions into grimy dubstep and hard trap with elements of dark and dramatic electro-house at the end.

If you are attentive enough you might've noticed a familiar guitar note during the build up. It is not a coincidence that the track is called "Welcome To The Jungle", this part is a sample from Guns 'N Roses "Welcome To The Jungle". Also interesting that Kayzo's signature phrase is "welcome" as well. Was it a part of a smart riddle or a coincidence? You choose! The track is pretty intense and definitely will become a favorite for many artists to drop in their sets. With this huge first step we can't wait to see what his EP holds for his fans as well as the so-called tour with all the visuals created by Crankdat. As I would say: You better gear up!