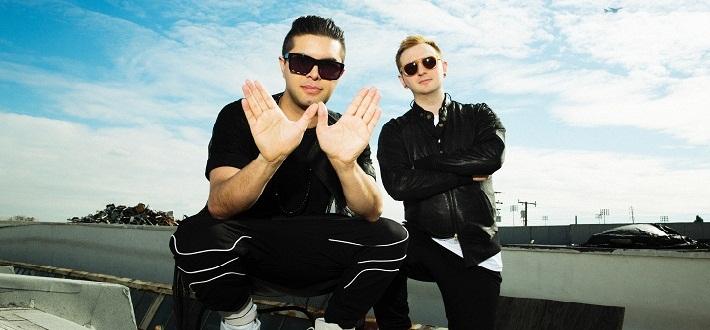 We are less than a month away from gathering at Tinker Field in Orlando, Florida for another edition of Electric Daisy Carnival. This festival just keeps getting bigger and better with each year, and the lineups are nothing short of incredible. This year's EDC Orlando lineup will feature a nice mixture of genres for all dance music fans. To kick things off with our list of artist spotlights for EDCO, here we have the bass house duo that is Ephwurd.

Ephwurd is a bass house project consisting of the canadian Dubstep mastermind, Datsik, and his tour manager who goes by the name of Bais Haus. Ephwurd really busted into the dance music scene when they teamed up with JAUZ and gave us the song we all know and love, "Rock The Party," which arguably could be one of the biggest EDM hits of 2015.

Ephwurd debuted their first live performance with Insomniac's Escape: Psycho Circus in 2015. Shortly after their set at Escape, the guys began performing all over the west coast. Insomniac seems to really like these guys because they came back to play in Vegas for EDC Las Vegas 2016. Their sets have this hefty dose of bass house along with some other surprises that are usually thrown in. Ephwurd has a lot of new music that they have been sitting on, according to the duo; so be prepared to possibly hear some new tunes being played on Friday, November 4th. Below is Ephwurd's most recent set which was at EDC Las Vegas 2016. This should give you a little taste as to what is in store for EDC Orlando in just a few weeks.