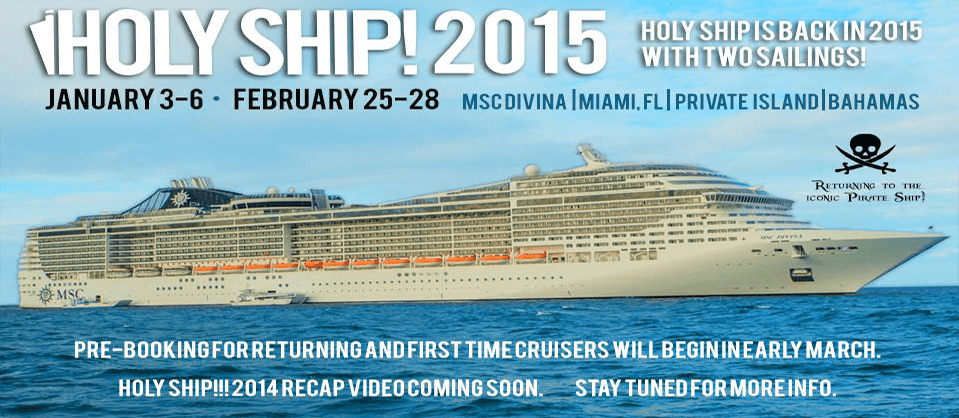 Holy Ship! 2015 Announcement!
Rumors surfaced during the Holy Ship 2014 cruise as Gary Richards, Hard Events and Holy Ship founder mentioned there might be a possibility of two ships setting sail in the near future. Today Holy Ship made an announcement on Facebook with the two dates confirming there will be two ships next year.
Dates:
January 3-6 February 25-28 MSC Divina Miami Fl Private Islands Bahamas
Details
Pre-Booking for returning and first time cruisers will begin in early march. HolyShip 2014!!! Recap Video Coming Soon; for now check out Holy Ship!!! 2014 Fool's Gold Records Official Recap Video.