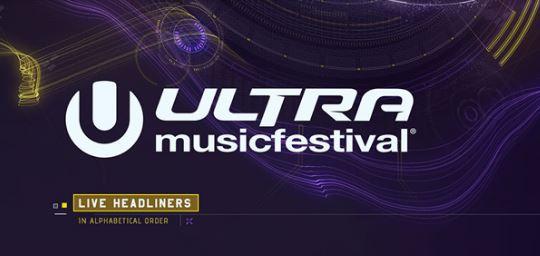 ULTRA MUSIC FESTIVAL, which takes place this March 24, 25 and 26, at the end of Miami Music Week 2017, has lifted the lid on Phase One of its lineup. With some spectacular additions across all areas of Bayfront Park, and some exciting new changes to the status quo format, ULTRA 2017 is looking rock solid.
BUY ULTRA MUSIC FESTIVAL 2017 TICKETS HERE
ULTRA's inimitable LIVE offering receives special attention for 2017, as it prepares to welcome some of the biggest names in Electronica, Hip-Hop and Pop to Downtown Miami. Headlining The World's #1 Festival (DJ Mag) next March are a slew of chart-topping A-listers, including Ice Cube, Major Lazer, The Prodigy, Underworld and Justice, the latter of whom will be unveiling their brand new live show for the very first time in the U.S. As a brand that prides itself on providing its fans with a huge range of varying sounds and experiences, and with more acts of a similar stature due to be announced in the coming months, Ultra Music Festival has once again delivered an unmissable LIVE program.
Featuring (in alphabetical order)