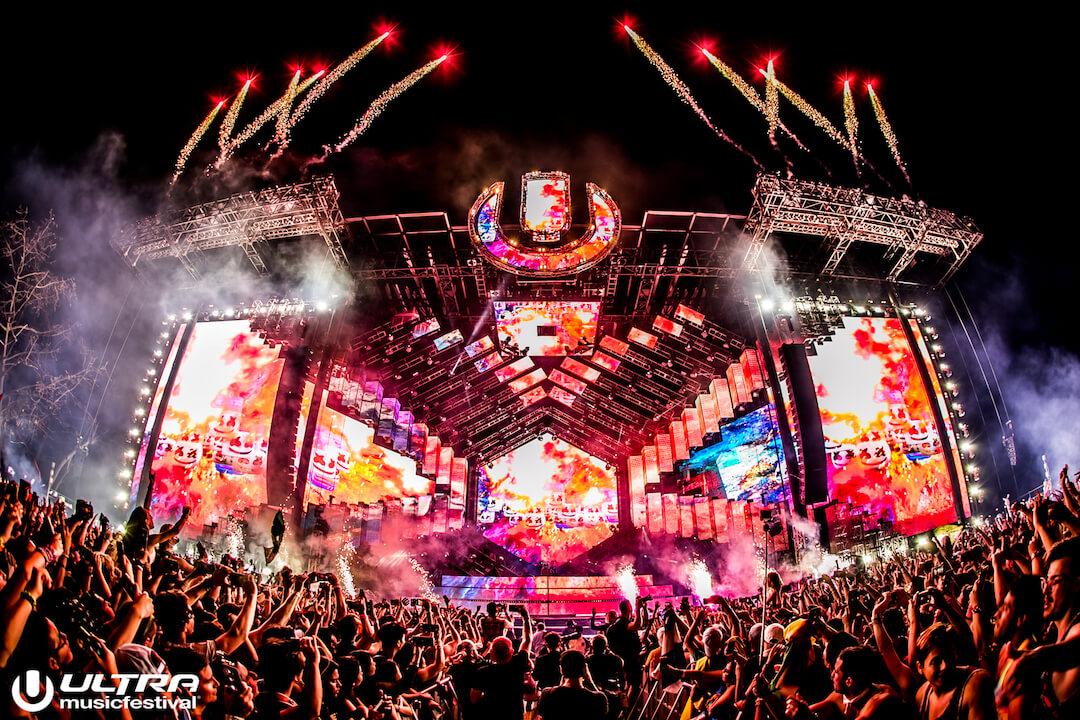 Earlier today, the news broke that the legendary electronic dance music festival, Ultra, will be getting the boot from its long-time home for nearly two decades in Bayfront Park of Downtown Miami, Florida for 2019. The Miami Herald was one of the first to report the news to the web, as the news took off rather quickly. Here's the sory:
Caught in the fray of a political grudge match between two commissioners and mixed public opinion, Ultra Music Festival's future in downtown Miami was dealt a significant setback when commissioners rejected the contract. Downtown residents who oppose the festival left City Hall smiling and high-fiving each other as festival organizers quietly conferred outside the commission chambers.

The vote could mean that Ultra won't return to the park in 2019, which would be the first time in 18 years that Ultra is not on Miami's waterfront. But organizers of the electronic dance music festival said afterward that they hope to salvage a concert at Bayfront Park in March.

A contract could come back later if an agreement could be worked out, an option that seems unlikely to an organized group of residents who were elated with the vote.

"Is there a world where we could work something out that we could live with? I don't see it today," said Kenneth Schwartz, who wore a white hat emblazoned with "Save Bayfront Park" in green letters.

Ray Martinez, the former Miami Beach police chief who serves as Ultra's head of security and spokesman, told the Miami Herald that despite the setback, the festival still wants to try to stay on Miami's waterfront. "We're disappointed, obviously. We're going to meet again with the city and hopefully be able to resolve the outstanding issues and the issues that the residents have, and be able to come back to the city with an acceptable agreement that they would be ready to vote on." Martinez said the vote did not mark the end of Ultra in Bayfront Park. "We've been around for 20 years, and we're a big part of this city. I think the city recognizes this as well," he said. "It's certainly a little bit of a setback, but we continue to move forward. We know we have work to do, but we're looking to hosting a great festival in 2019."
— Ultra Music Festival (@ultra) September 27, 2018

Ultra could also negotiate with another venue, such as Hard Rock Stadium, where the Rolling Loud music festival moved after it ran into the same opposition from downtown residents. Martinez said he did not want to comment about any alternative plans Ultra has. People who live near the waterfront park are the main opposition to holding music festivals downtown because of the noise and traffic they bring and because Bayfront Park may be closed to the public for several weeks before and after the festival.

Commissioner Joe Carollo, who heads Bayfront Trust, which operates the park, had negotiated an agreement with representatives of Ultra and neighbors — though he said Thursday that the neighbors should have been more involved. Surprisingly, when it came up for a vote, Carollo said he could not support it.

His comments sparked a furor, especially from Commissioner Ken Russell, whose district includes downtown. Tensions that have brewed between Carollo and Russell for months over the management of Bayfront Park boiled over before the Ultra vote as Russell questioned Carollo's logic in negotiating a contract he couldn't support and Carollo angrily snapped at Russell. Carollo, red-faced and blustery, defended his deal-making prowess and insulted Russell's history as a yo-yo salesman. At one point, when Russell said he still couldn't understand Carollo's lack of support for the contract he negotiated, Carollo lost his temper.

"You must be hard of hearing, too," Carollo barked at Russell. Several people in the chamber gasped.
Once the elected officials cut through the contentious debate, all five commissioners opposed the proposed contract. Residents said they didn't think it was likely Ultra could offer terms that neighbors could support. Ultra representatives were more optimistic, though it was clear they would have to work closely with neighbors to please them before offering another contract.

It's unclear if that can happen fast enough for Ultra Music Festival to be staged in Bayfront Park in March. For most of Thursday morning's public comment period, a stream of downtown residents talked about the ear-splitting noise that booms out from Ultra Music Festival and how it keeps them up at night as it sends vibrations humming through their buildings — literally causing their plates to rattle.

But several business owners said Ultra is a major business weekend for them. From bars to print shops that produce signs for the festival, people argued that Ultra's economic impact is substantial not only for hotels who lodge tens of thousands across the county — even as far as Doral and Sunny Isles Beach — but for smaller proprietors in downtown.

"To me, events like this are essential," said Richard Huggins, owner of KopiKats print shop on Southeast First Street.

Sam Dubbin, an attorney representing a group of downtown residents who want to stop large-scale events in Bayfront Park, said the downtown dwellers hope Thursday's vote will signal a new philosophy on how the park is used. "We hope it is a turning point in ensuring that Bayfront Park will be a park for all to enjoy and no longer a platform for mega events and private profits," Dubbin said.
Source article: The Miami Herald