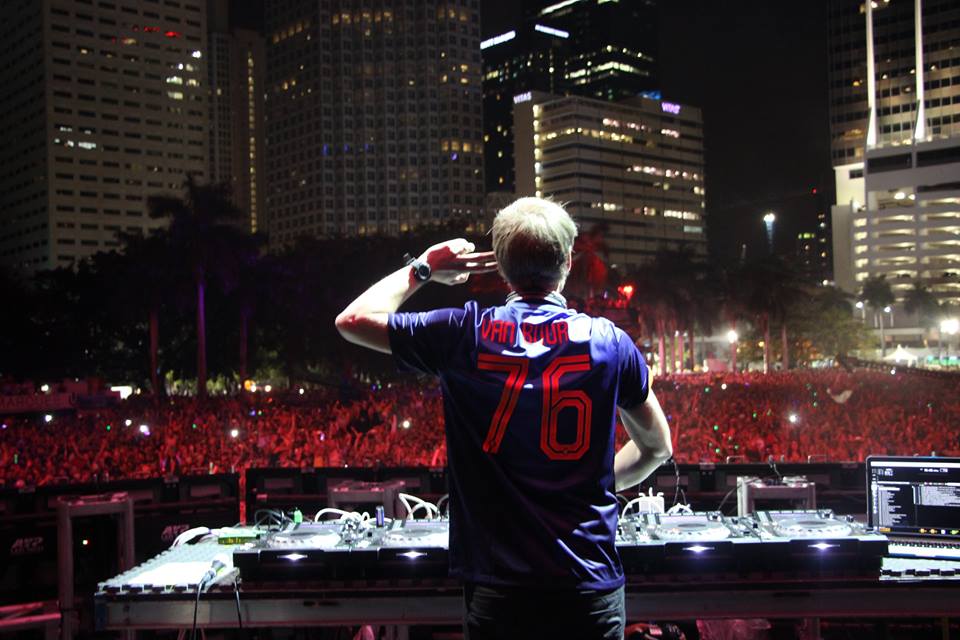 Yesterday afternoon, Armin van Buuren announced via Twitter that his father-in-law had passed away and he would not be performing his show in Chicago on Thursday. The show that was scheduled on Thursday in Chicago was part of his world tour called "Armin Only: Intense." According to reports, his father-in-law passed away from a long fight with cancer. Due to this unfortunate loss, ALDA Events, the producer of Armin Only, and Live Nation announced that his United Center show was going to be cancelled. Ticket holders will be given full refunds at the point of purchase, and Armin's show in Toronto will resume as scheduled this Saturday, April 19th. The trance legend expressed his and his wife Erika's gratitude toward the condolences from friends and family on Twitter.
Erika and I are really moved by all your condolences. Reading them is like a bright candle in a dark room.

— Armin van Buuren (@arminvanbuuren) April 15, 2014
With pain in my heart I regret to announce the passing of my father-in-law and cancellation of my Chicago ArminOnly http://t.co/HZGsnpE8BT

— Armin van Buuren (@arminvanbuuren) April 15, 2014
One thing Armin does not like to do is disappoint his fans. Hopefully everyone will understand that he needs his family now more than ever and the music can be paused for just a moment. Something the EDM community does well with more than others is coming together like family and loving one another. Armin and his wife, Erika, needs this love and respect that they deserve by allowing them to grieve with their family and friends over the tragic loss of a loved one. On behalf of us here at RaversChoice, we wish to express our condolences to Armin van Buuren, his wife Erika, and their family and friends during this time of mourning.