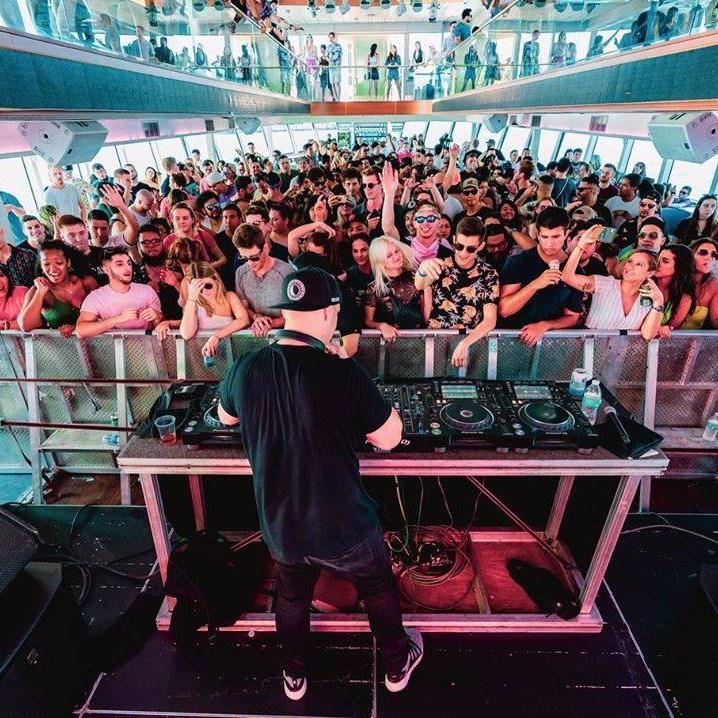 (Tampa, FL) – The King of Night Bass, AC Slater, has announced some exciting news that a second album is on the way. The debut album released nearly two years ago next month, Outsiders, opened the gates for the global market of the curator of the local Los Angeles beloved Night Bass parties turned world-wide sensation in a short period of time.

The DJ took to Twitter on Wednesday night to tease fans that his second album is in the works, which is exciting news since it was kept on the down-low until now.
been quiet about it but…2nd album coming soon 👀

— AC Slater (@djacslater) August 1, 2019

AC Slater has released a few singles this year like "Final Fantasy" and "Free Your Soul," which paid homage to his UK bass house roots that goes hand-in-hand with his signature Night Bass sound fans know and love. While we can only speculate that these tracks are a teaser to what this new album will possibly contain, it is surely a good indicator for what is to come in the future leading up to the album release. As for now, there's no word on a title or any sort of official track list.

Following this great news for Night Bass and AC Slater fans, the DJ will be performing at the Ritz in Tampa this Saturday, August 3rd. This could come as a treat to all of his fans who will be attending this weekend since he will be playing a show right after this surprise announcement earlier this week. Fans should expect for the boss of Night Bass to drop in some new tunes that may or may not be on this new album. So, Tampa, have your ears ready for some possible exciting new tunes from AC Slater at Ritz this Saturday.

You can still snag your tickets for this show by clicking here. Get ready for a little taste of the underground LA-style Night Bass to take over Ybor City this weekend!